Skin Care Tips: Advice for dry, oily, and sensitive skin
Different skin types have very different needs, so it's important to create a routine that's personal to you. Discover our best skin care advice and tips to help keep your skin happy, healthy and looking great.
Skin care tips for oily skin
Cleanse: Oily skin types can be prone to breakouts, blackheads and open pores, so you should use a cleanser rich in alpha-hydroxy acids such as glycolic and lactic. These acids will gently exfoliate the surface of the skin, sweeping away sebum and clearing the pores. Double cleanse to remove the day's makeup and leave the skin fresh and free from dirt and pollution.
Moisturise: You can remedy shine and control any further breakouts with an oil-free, non-comedogenic moisturiser. While you may feel that your skin already has too much oil, it can still become dehydrated, so this step is key. You should also apply a lightweight body lotion after you've cleansed with an exfoliating shower gel. This will help keep the skin soft and supple.
Mask: If your skin is particularly oily and congested, you can apply a clay or mud-based face mask once or twice a week. These types of masks will naturally draw out impurities from the skin and help keep breakouts and blackheads at bay.
Skin care tips for dry skin
Cleanse: The skin is protected by a natural barrier that helps to keep water and hydrating lipids in, but this is often compromised in drier skin types. This means that the skin's barrier can't hold onto water in the way it should and it escapes easily. "While soaps may exacerbate the condition, the underlying cause is due to a lack of oils called lipids in the top layer of the skin," explains Dr. Zac Handler, dermatologist consultant. "Additionally, a reduction in natural moisturising factor also occurs. This prevents the skin from holding onto water, leaving it rough and scaly".
So, when choosing a cleanser for a dry skin type, look for gentle and hydrating lipid-rich formulas that replenish the skin and moisturise rather than strip it. The same rule applies for the products you use in the bath and shower.
Moisturise: Dry skin craves hydration, so finding the right moisturiser can make a big difference in the appearance of your skin. Look for formulas containing hyaluronic acid – a natural-occurring humectant that can help skin cells retain as much moisture as possible – as they will really hydrate the skin without adding grease.
Mask: Overnight masks are excellent at hydrating dry skin types and, as with your moisturiser, look for formulas rich in hyaluronic acid. You'll wake to calmer, smoother and softer skin.
Sanex tip: If your skin feels dry throughout the day, spritz it with a mineral-rich facial mist. It will give your skin a much-needed burst of freshness and hydration.
Skin care tips for sensitive skin
Cleanse: Sensitive skin can be triggered by many factors such as perfume, harsh chemicals and even hard water, so it requires a gentle cleanser or micellar water made from minimal ingredients. You should also take care to only cleanse the face and body once or twice a day – over washing can exacerbate sensitivity and strip the skin of important lipids and oils. Try a gentle shower wash such as Sanex's Dermo Sensitive Shower Gel that contains no colourants or fragrance, or Sanex's Advanced AtopiCare.
Moisturise: As with your cleanser and shower gel, your moisturiser should be hydrating yet minimal. Look out for soothing ingredients such as glycerine, lactic acid and shea butter as these can help bring down sensitivity. "Dry skin lesions are due to a skin barrier problem, allowing water to evaporate from the skin," says Dr. Zac Handler. "This leads to dry itchy skin, which benefits from moisturisers. Additionally, avoidance of drying soaps and fragranced products is important ".
Sanex tip: Apply your moisturiser when your skin is still a little damp. This will help lock in moisture.
"

Dry skin lesions are due to a skin barrier problem, allowing water to evaporate from the skin

"

Dr Zac Handler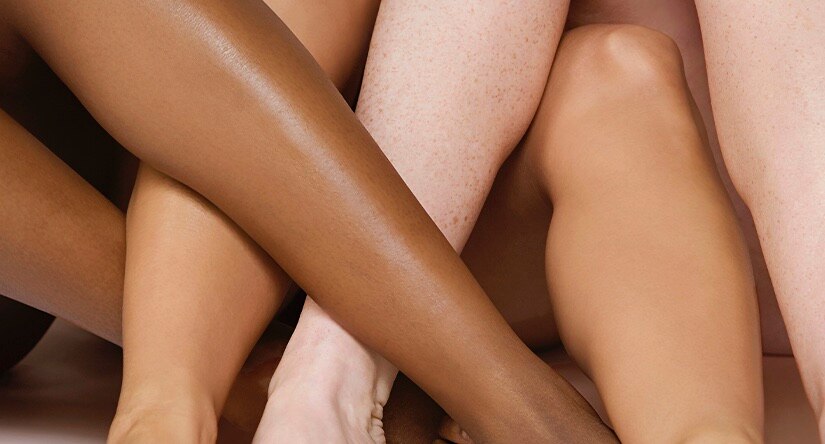 Skin care tips for normal skin types
Cleanse: A normal skin type is healthy, well-moisturised and balanced, so it requires a simple and protective skin care routine. Try a gentle cleanser to remove impurities and dirt and try to exfoliate once or twice a week to keep your skin looking bright and smooth.
Moisturise: A lightweight moisturiser with protective antioxidant ingredients is ideal for normal skin types as this will help it to defend itself against environmental aggressors. However, it's important to stay in tune with your skin's needs so you may need to switch to something more hydrating in the winter when the weather is colder.
Mask: Sheet masks are loaded with hydrating ingredients designed to plump up and hydrate the top surface of the skin. Apply one before a big event or party to keep your skin looking dewy and fresh all night long.
Top Sanex tip: No matter your skin type, the last step in your skin care routine should always be a broad-spectrum sunscreen that protects the skin from both UVA and UVB rays. UVA rays can damage the deep layers of the skin and are present all year round, even on cloudy, grey days, while UVB rays are more predominant in the summer when the skin is at its strongest.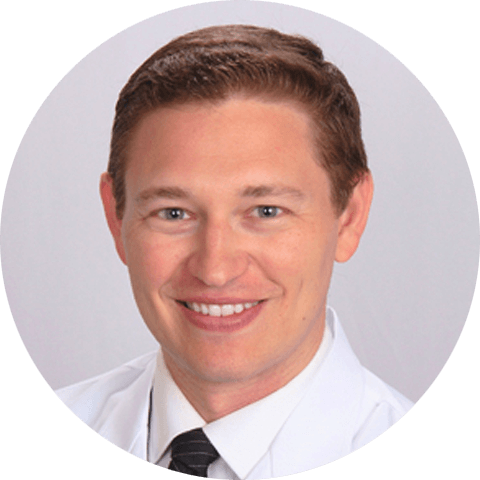 Dr Zac Handler
Sensitive skin can be triggered by factors such as perfume, harsh chemicals and even hard water.